02 Jul

Summer Asian Art Auction : Connecting Fine Chinese Art with Straits Chinese Collection 夏季亚洲艺术专场 : 精致中华艺术对接侨生华人文物

夏季亚洲艺术专场 SUMMER ASIAN ART AUCTION
精致中华艺术对接侨生华人文物
Connecting Fine Chinese Art with Straits Chinese Collection

Timed2Live Auction
拍卖时间 Auction Details
Live Auction (Online): 18 July 2021, 10:30 am (GMT+8)
Online Bidding Starts: 1 July 2021, 6:00 pm (GMT+8)
Session 1 : 10.30am – Fine Chinese Art (Lot 1 – Lot 161)
Session 2 : 2.30pm – Straits Chinese Collection (Lot 162 – Lot 242)
For the very first time, the upcoming Summer Asian Art Auction will present the Chinese bilateral cultural relic journey across the sea to the south! It was originally a great Chinese cultural relic and brewed from China, but it showed a different kind of charm in Nanyang, and created extremely precious unique Straits Chinese cultural relics! We are privileged to present an extraordinary cross-cultural Chinese art event, starting with the fine Chinese art, and connecting the Straits Chinese cultural relics down south!
MNP Auctioneers is … (read more)
夏季亚洲艺术专场即将呈现中华跨海向南的双边文物之旅! 本是同根生的中华文物,同样是由中华大国所酝酿,在南洋却展示出不一样的魅力,而且创造出极其珍贵的独特文物风情与文化!现在就来一场意义非凡的跨文化中华文物盛会,先由中国传统艺术开场,再连接南下的侨生华人文物!
MNP拍卖行是 … (阅读更多)
STRAITS CHINESE ANTIQUES EXCLUSIVE 

FB Live 17th July 2021 at 2.30pm 
Sit Back, Relax and watch LIVE our renowned panelists from Malaysia and Singapore on Collecting and Investing the ever exquisitely beautiful Straits Chinese Antiques !
由知名收藏家,峇峇娘惹后裔分享如何收藏与投资侨生华人文物。
FINE CHINESE ARTS EXCLUSIVE 

FB Live 17 July 2021 at 8.30pm 

Don't miss the golden nuggets from our Chinese ceramic masters for your Collection Strategies in this booming trend of Fine Chinese Arts. And connect with the famous Chinese ceramics teacher Xu Hong! 
中国陶瓷名家,徐鸿老师将与我们分享中国对接海外的前景与展望。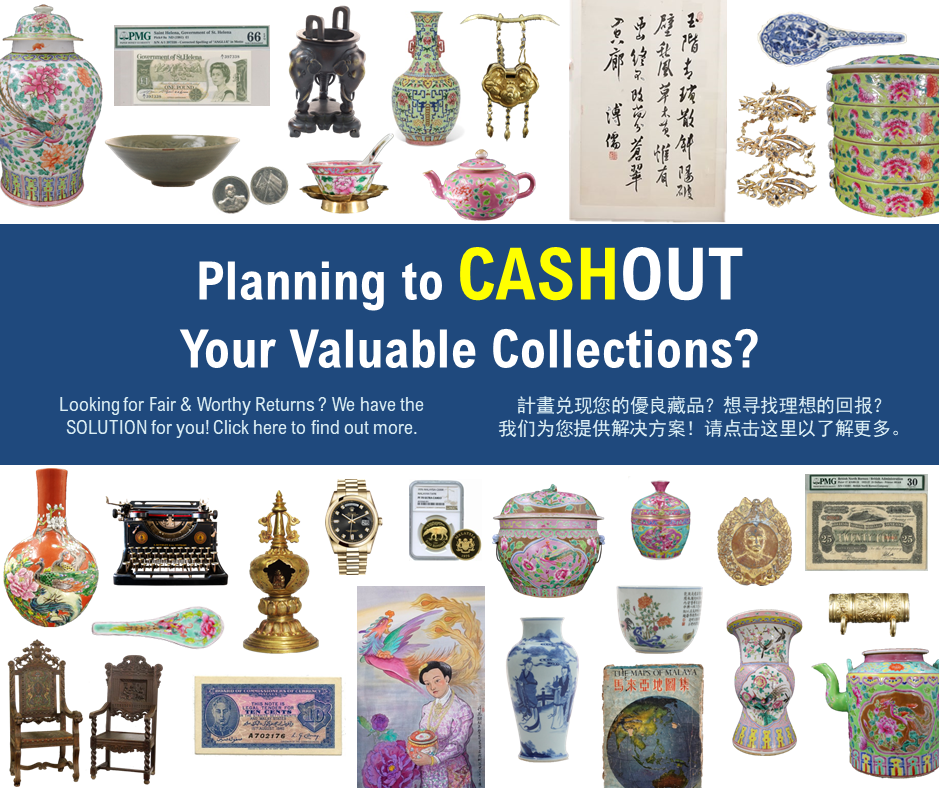 Looking to consign to one of our upcoming sales?
192A, FIRST FLOOR, JALAN JELUTONG, 
11600 PENANG.
KUALA LUMPUR
1-19 & 1-20, QUILL CITY MALL, 
JALAN SULTAN ISMAIL, 50250 KUALA LUMPUR.