12 Sep

[25 Sep] Banknotes, Coins & Collectible Series 1/2021

收藏品是个很有趣的名词,它包含了各式各样的物品,它也可以是一代人的回忆,又或者是非常有纪念性和有历史价值的东西。本行希望籍着这两年大家也过得不平凡的时候呈现一些有意思的收藏品,它也包括了一些很难得的旧地契,老爷巴士的车票套,钱币与钞票等等。敬请欣赏和下标!

Collectible is a very interesting term. It contains all kinds of items. It can also be the memories of many generations, or it can be very memorable and historically valuable. We hope to present some interesting collections during this extraordinary time that we all have been through the recent two years. It also includes some rare old land deeds, old bus tickets set, coins and banknotes and so on. Please enjoy and bid for these loving collectibles!
钱币钞票与收藏品 
BANKNOTES, COINS & COLLECTIBLE AUCTION
SERIES 1/2021
Timed2Live Auction
Online Bidding starts on 11 September 2021 at 12:00 pm
Live Auction (Online) starts on 25 September 2021 at 1:00 pm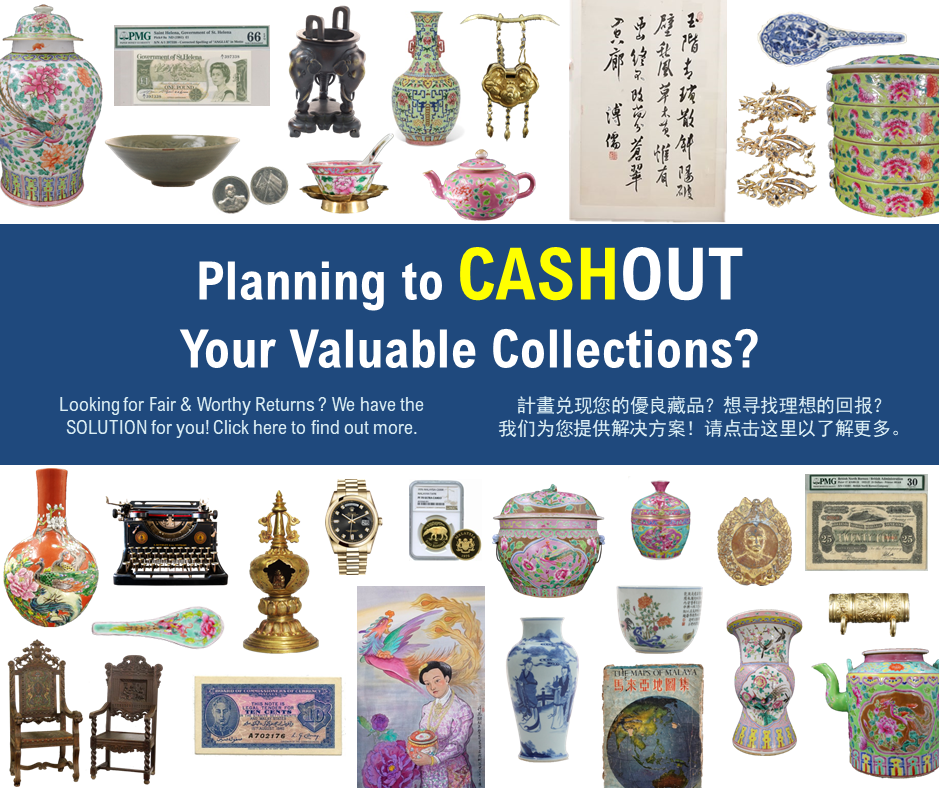 Looking to consign to one of our upcoming sales?
192A, FIRST FLOOR, JALAN JELUTONG, 
11600 PENANG.
K
KUALA LUMPUR
1-19 & 1-20, QUILL CITY MALL,
JALAN SULTAN ISMAIL, 50250 KUALA LUMPUR.