28 Jan

Asian Art Online Special 亚洲艺术线上特场

久违了!过完2022的农历新年就是时候在虎年冲刺了! 好文物不好找,距离上一次的亚洲文物拍卖都已经半年多了,现在就收藏一件百年文物来加持您在虎年的兴旺发吧!

It is time to gear up in the year of Tiger after celebrating Chinese New Year 2022! Precious artifects are tough to source, our last Asian Art auction was more than 6 months ago! Let's collect a piece of an above century-old art as a blessing of success and prosperity to you in 2022!
亚洲艺术线上特场
Asian Art Online Special
Timed2Live Auction 线上拍卖

Auction Date & Time  拍卖时间:
20 Feb 2022, 11:00 am

Online Bidding 开拍时间:
31 Jan 2022, 12:00 pm
For enquiries, please contact 询问请拨打以下热线:
Hotline 热线: +6017-400 6661
Email 电邮: enquiries@mnp.com.my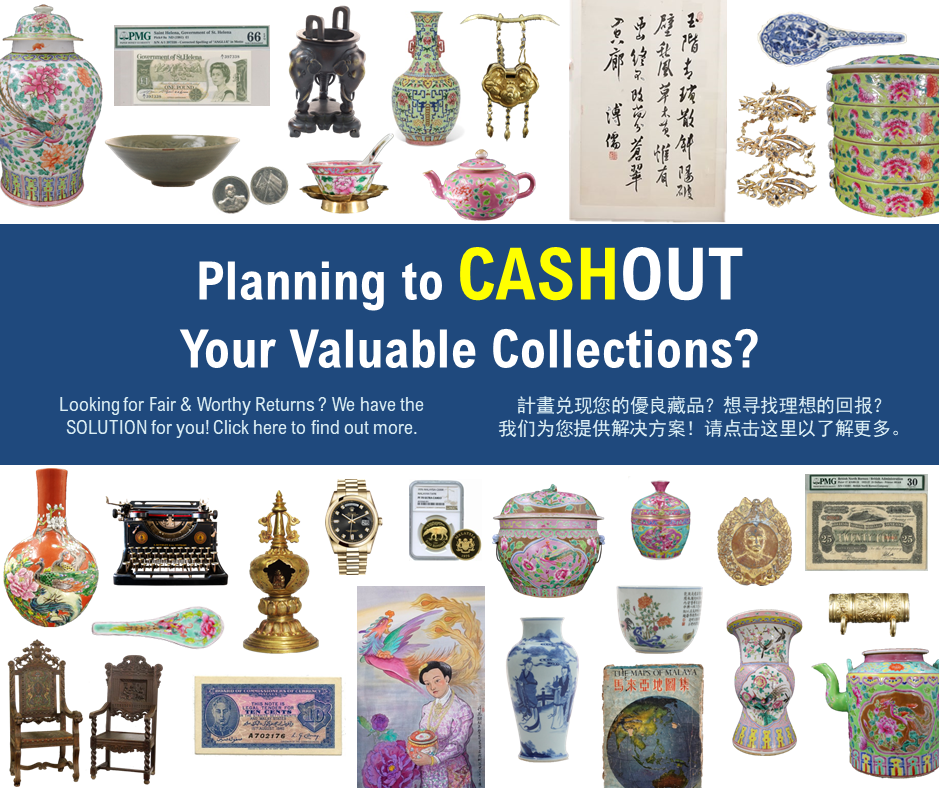 Looking to consign to one of our upcoming sales?
192A, FIRST FLOOR, JALAN JELUTONG, 
11600 PENANG.
K
KUALA LUMPUR
1-19 & 1-20, QUILL CITY MALL,
JALAN SULTAN ISMAIL, 50250 KUALA LUMPUR.