28 Jan

MNP Auction – Banknotes & Coins – Series 13/2022

过完2022的农历新年就是时候在虎年冲刺了! 我们特定的准备了一场精良的钱币钞票拍卖盛会供您筛选以加强您的必胜储备。不多,我们只选定1千件精品而已, 为的就是要加持您在虎年的兴旺发!

It is time to gear up in the year of Tiger after celebrating the Chinese New Year 2022! We have specially prepared a fine banknotes and coins auction event for your selection to boost your winning reserve. There are 1,000 lots that we have selected to convey our greatest blessing of success and prosperity in 2022 to you!
钞票&钱币 系列13/2022
Banknotes & Coins – Series 13/2022
Timed2Live Auction 现场拍卖
Auction Date & Time  拍卖时间:
DAY 1 Live Auction starts on 26 Feb 2022 (Saturday) at 11am
(Lot 1 – 500)
DAY 2 Live Auction starts on 27 Feb 2022 (Sunday) at 11am
(Lot 501 – 1000)

Online Bidding 开拍时间:
31 Jan 2022, 6:00 pm

Venue 地点:
MNP ArtCenter, Quill City Mall, Kuala Lumpur
For enquiries, please contact 询问请拨打以下热线:
Hotline 热线: +6017-400 6661
Email 电邮: enquiries@mnp.com.my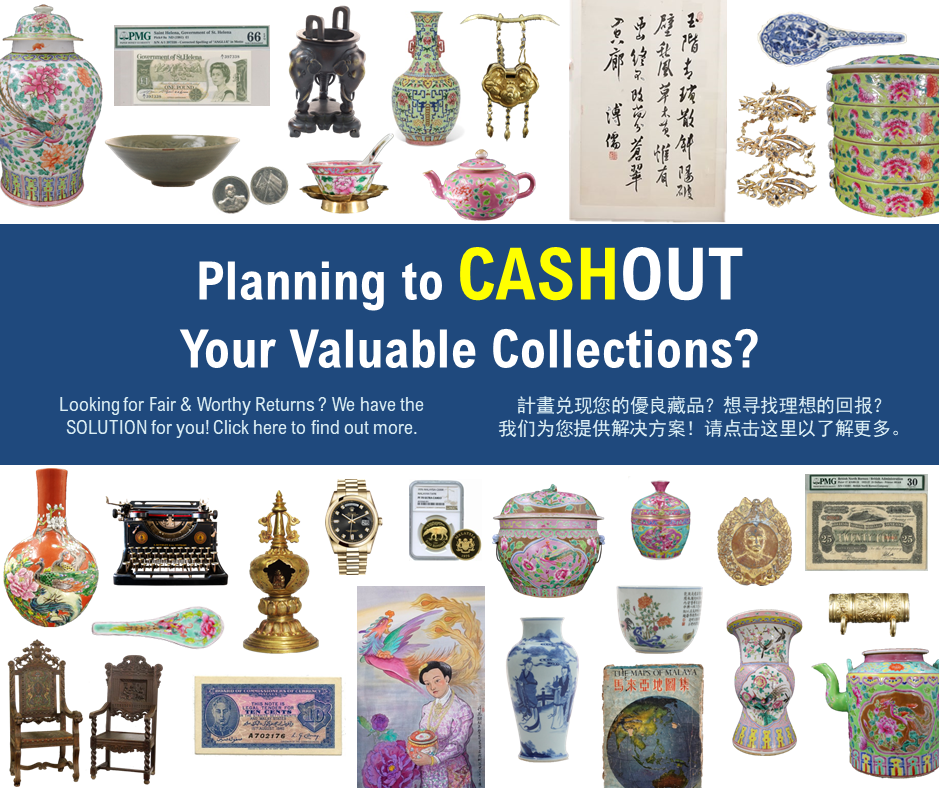 Looking to consign to one of our upcoming sales?
192A, FIRST FLOOR, JALAN JELUTONG, 
11600 PENANG.
K
KUALA LUMPUR
1-19 & 1-20, QUILL CITY MALL,
JALAN SULTAN ISMAIL, 50250 KUALA LUMPUR.