08 May

BANKNOTES & COINS AUCTION SERIES 21/2023
Get ready to experience the thrill of the 𝐁𝐀𝐍𝐊𝐍𝐎𝐓𝐄𝐒 & 𝐂𝐎𝐈𝐍 𝐀𝐔𝐂𝐓𝐈𝐎𝐍 – 𝐒𝐄𝐑𝐈𝐄𝐒 𝟐𝟏/𝟐𝟎𝟐𝟑
From rare banknotes to valuable coins, this auction has it all. Don't miss out on the opportunity to bid on some of the most unique and sought-after items in the market.
𝐑𝐞𝐠𝐢𝐬𝐭𝐞𝐫 𝐧𝐨𝐰 to secure your spot in the auction and join the excitement.
𝐁𝐀𝐍𝐊𝐍𝐎𝐓𝐄𝐒 & 𝐂𝐎𝐈𝐍 𝐀𝐔𝐂𝐓𝐈𝐎𝐍 𝐒𝐄𝐑𝐈𝐄𝐒 – 𝟐𝟏/𝟐𝟎𝟐𝟑
钞票与钱币拍卖系列 𝟐𝟏/𝟐𝟎𝟐𝟑
𝐎𝐧𝐥𝐢𝐧𝐞 𝐁𝐢𝐝𝐝𝐢𝐧𝐠 𝐬𝐭𝐚𝐫𝐭𝐬 𝐍𝐎𝐖
Online Auction starts on 20 May 2023 (Saturday) at 11:00 am
在线竞拍现已开放
线上拍卖将于2023年5月20日(星期六)上午11:00开始。


For further information, please contact us. 欲知详情,请拨打以下热线。
Contacts
Hotline : (6)017-400 6661, (6)016-440 7740 
Tel : (6)04-283 3650, (6)03-2602 2882
Email : enquries@mnp.com.my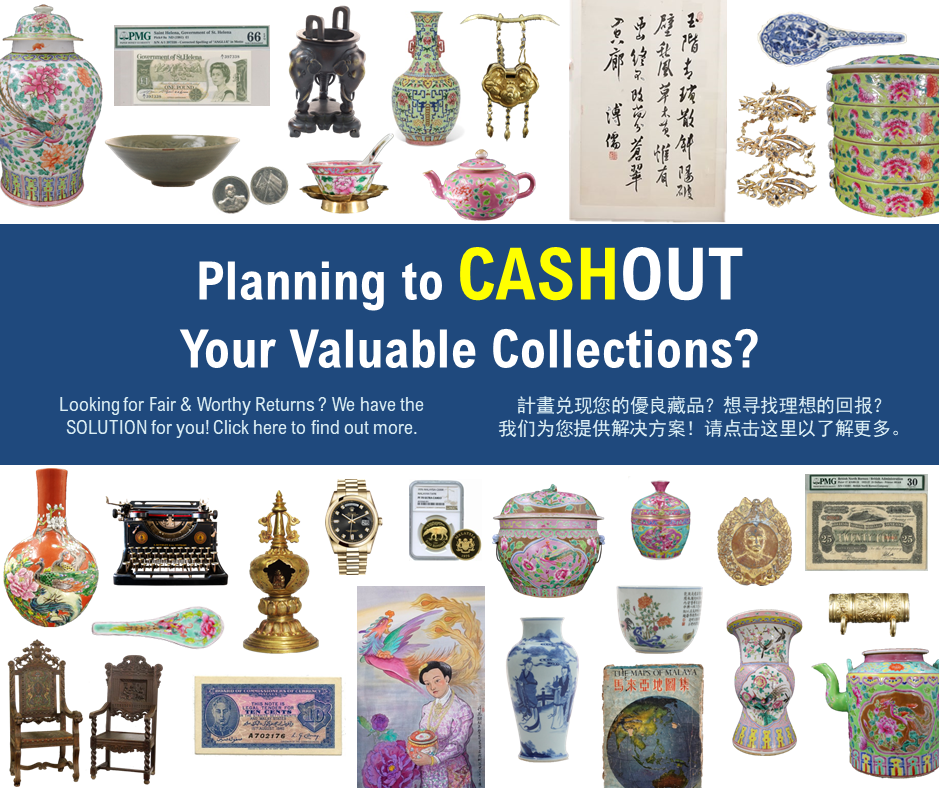 Looking to consign to one of our upcoming sales?
192A, FIRST FLOOR, JALAN JELUTONG, 
11600 PENANG.
KUALA LUMPUR
ARTCENTER
1-19 & 1-20, QUILL CITY MALL, 
JALAN SULTAN ISMAIL, 
50250 KUALA LUMPUR.
HOTLINE: +6016-440 7740 /
                +6016 407 6661