27 Jun

Nyonyaware : A Malaysia Record with a Lot Fetching MYR 104,000
A uniquely Malaysian artifact, a Nyonyaware sets a new Malaysia record at a recent auction, fetching a high price of MYR 104,000!
On April 9, MNP Auctioneers, a leading asset auction company in Malaysia, held an auction titled Straits Chinese Antique Auction (SCAA) Series 14 at the MNP Art Center in Quill City Mall, Kuala Lumpur City Centre. The auction listed 55 lots. In a contest involving both online and offline bidders, a total of 49 items or 89 percent of the lots were successfully auctioned, with a total sales value of MYR 550,000.
A giant Kamcheng (covered container) dated the late Qing Dynasty was successfully auctioned for a record-breaking MYR 104,000 (plus buyer's premium), setting a new high for similar type of Nyonyaware. The Kamcheng, decorated with phoenix and peony motifs with a green background, is 13 inches in rim diameter and extremely rare. The artifact spurred intense competition among online and offline bidders, and was finally won by an offline bidder, becoming the top lot of the auction. Interestingly, the second highest lot also fetched a high price of MYR 103,000 (plus buyer's premium), just MYR 1,000 less than the top lot. Also, a Kamcheng, the Nyonyaware masterpiece is pink ground with pale blue inner panel, decorated with phoenix and peony motifs, with goldfish motifs painted inside the Kamcheng body and the cover, and is 11 inches in diameter, making it an exceptionally rare piece of Nyonyaware
The auction also sold a unique and extraordinary Nyonyaware, a hot pot, for a high price of MYR 55,000. This type of porcelain is making its first appearance at an auction in Southeast Asia! According to some collectors, this hot pot is not a common kitchen utensil in the Peranakan culture. However, it symbolizes the culinary culture that emerged when overseas Chinese from southern China regions such as Fujian, Guangdong, Guangxi, Hainan, and Chaoshan crossed the ocean to migrate to Southeast Asia for a better life, bringing together overseas Chinese from various origins, integrating the spirit of Chinese culture, and also incorporating the profound and extensive culinary culture.
Nyonyaware, a unique type of Straits Chinese cultural relic, was produced in China and popular among the Baba and Nyonya ethnic groups born during the British colonial period in Malaya from the late 19th to early 20th century. Nyonyaware is characterized by its vibrant colors and patterns often featuring phoenixes, pheasants, Buddhist Emblems, and four-season flowers, making it distinct from traditional Chinese porcelain styles. The complex and costly production process of such porcelain, coupled with social instability and high shipping costs at that time, have made Nyonyaware exceptionally precious. The unique porcelain style stems from the distinctive Peranakan culture, making it one-of-a-kind in the world.
Baba-Nyonya, also known as Peranakan, Straits Chinese, or Straits-born Chinese, refers to the mixed-race descendants of Chinese immigrants and Southeast Asian local people. Due to the substantial integration of the local Malay population, Baba-Nyonya culture is influenced to a certain extent by local people or other non-Chinese ethnic groups. Males are referred to as "Baba" and females as "Nyonya". Baba-Nyonya language, clothing, and diet are deeply influenced by the matriarchal Malay culture, but they adhere to patriarchal Chinese traditional customs. Their furniture and porcelain exhibit strong Chinese characteristics.
For more auction details, please visit the link:
Contacts
Hotline : (6)017-400 6661, (6)016-440 7740 
Tel : (6)04-283 3650, (6)03-2602 2882
Email : enquries@mnp.com.my
Discover Now! Our Latest SCAA 15/2023 Event
Straits Chinese Antique Auction – Series 15/2023!
侨生华人文物拍卖会 – 15/2023系列
Step into the Vibrant World of Straits Chinese Heritage: Discover a Collection that Celebrates Tradition and Beauty, from the classic blue and white series till the elegant famille rose pieces.
Online Bidding: 17-Jun-23 (Saturday), 11am
Live Auction: 2-July-23 (Sunday), 11am
Venue: MNP ArtCenter, Quill City Mall
Preview: 17-Jun-23 until 1-Jul-23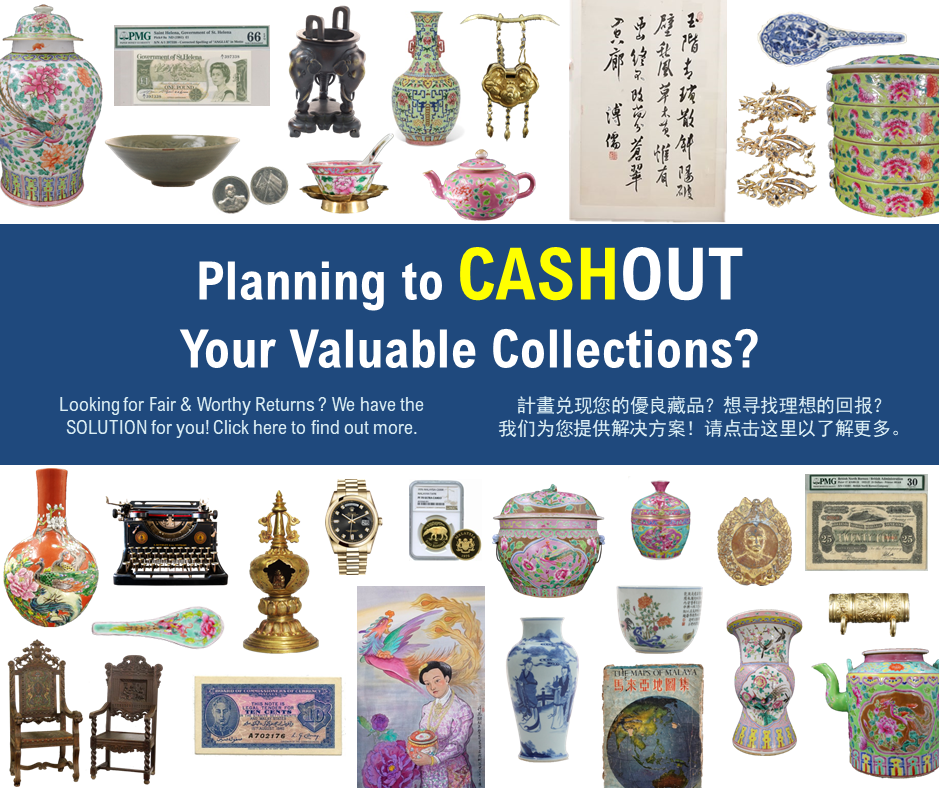 Looking to consign to one of our upcoming sales?
192A, FIRST FLOOR, JALAN JELUTONG, 
11600 PENANG.
KUALA LUMPUR
ARTCENTER
1-19 & 1-20, QUILL CITY MALL, 
JALAN SULTAN ISMAIL, 
50250 KUALA LUMPUR.
HOTLINE: +6016-440 7740 /
                +6016 407 6661