04 Jul

𝐓𝐡𝐞 𝐆𝐞𝐦𝐬𝐭𝐨𝐧𝐞 𝐆𝐚𝐥𝐚: 𝐀 𝐃𝐢𝐬𝐭𝐢𝐧𝐜𝐭𝐢𝐯𝐞 𝐏𝐫𝐞𝐜𝐢𝐨𝐮𝐬 𝐒𝐭𝐨𝐧𝐞𝐬, 𝐃𝐢𝐚𝐦𝐨𝐧𝐝𝐬 𝐚𝐧𝐝 𝐉𝐚𝐝𝐞 – 𝟐𝟎𝟐𝟑
This exclusive auction features a hand-selected assortment of exquisite items, each one certified by a renowned international gemological institute (certificates enclosed) and examined meticulously by our in-house gemology specialists.
𝐓𝐡𝐞 𝐆𝐞𝐦𝐬𝐭𝐨𝐧𝐞 𝐆𝐚𝐥𝐚: 𝐀 𝐃𝐢𝐬𝐭𝐢𝐧𝐜𝐭𝐢𝐯𝐞 𝐏𝐫𝐞𝐜𝐢𝐨𝐮𝐬 𝐒𝐭𝐨𝐧𝐞𝐬, 𝐃𝐢𝐚𝐦𝐨𝐧𝐝𝐬 𝐚𝐧𝐝 𝐉𝐚𝐝𝐞 – 𝟐𝟎𝟐𝟑
🗓️ 𝐎𝐧𝐥𝐢𝐧𝐞 𝐁𝐢𝐝𝐝𝐢𝐧𝐠 𝐒𝐭𝐚𝐫𝐭𝐬 线上开拍:
1-07-2023 (Sat), 12pm
👨‍⚖️ 𝐋𝐢𝐯𝐞 𝐚𝐧𝐝 𝐎𝐧-𝐬𝐢𝐭𝐞 𝐀𝐮𝐜𝐭𝐢𝐨n 现场拍卖:
29-07-2023 (Sun), 2.30pm
💻 Register now to secure your spot and gain access to bid. 𝐃𝐨𝐧'𝐭 𝐰𝐚𝐢𝐭, 𝐥𝐢𝐦𝐢𝐭𝐞𝐝 𝐬𝐩𝐨𝐭𝐬 𝐚𝐯𝐚𝐢𝐥𝐚𝐛𝐥𝐞!
Contacts
Hotline : (6)017-400 6661, (6)016-440 7740 
Tel : (6)04-283 3650, (6)03-2602 2882
Email : enquries@mnp.com.my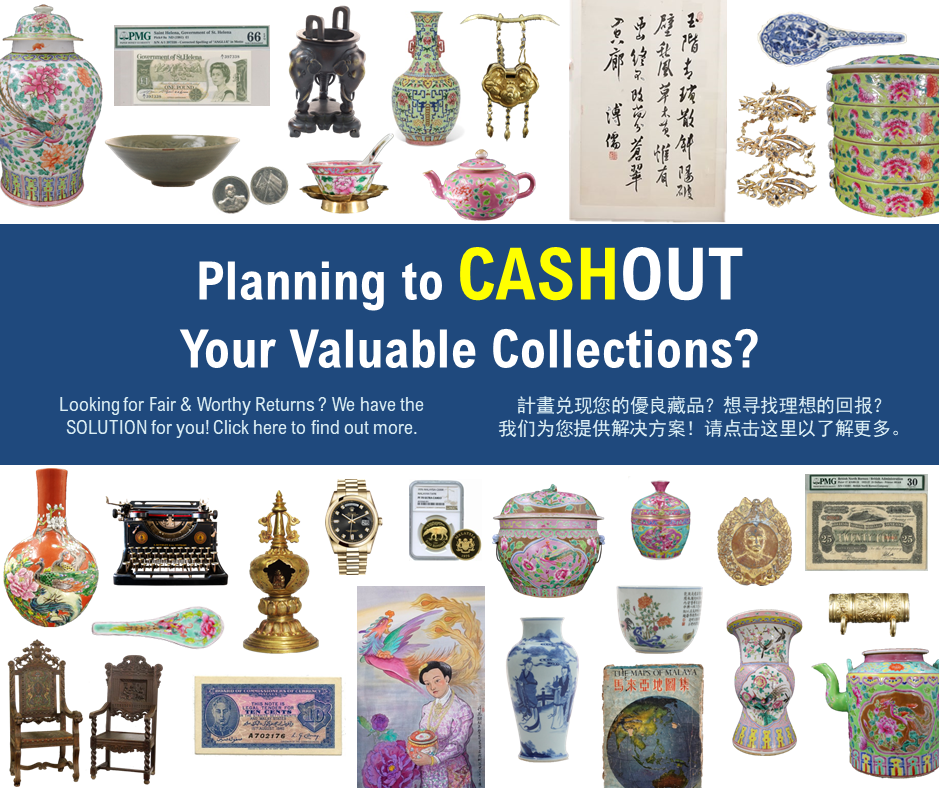 Looking to consign to one of our upcoming sales?
192A, FIRST FLOOR, JALAN JELUTONG, 
11600 PENANG.
KUALA LUMPUR
ARTCENTER
1-19 & 1-20, QUILL CITY MALL, 
JALAN SULTAN ISMAIL, 
50250 KUALA LUMPUR.
HOTLINE: +6016-440 7740 /
                +6016 407 6661