22 Jul

The Rare Casks: Unveiling Exquisite Single Malt Treasures
Delve into a remarkable collection of single malt whiskies, featuring rare and limited editions that are sure to captivate enthusiasts and collectors alike. Each whisky in this carefully curated selection possesses its own unique story, with some housed in old and hard-to-find packaging, while others reside in vintage bottles that evoke a sense of nostalgia. These exceptional whiskies are a testament to the craftsmanship and artistry of their respective distilleries, and their scarcity makes them highly sought-after treasures.

One of the highlights of this auction is that all the whiskies available have already had the duty paid in Malaysia. This means that Malaysian buyers can enjoy the convenience of acquiring these remarkable whiskies without any unforeseen costs such as shipping fees or import duties. By removing these additional expenses, collectors can allocate their resources solely to acquiring these rare gems.

We take great pride in guaranteeing the authenticity of every bottle offered in this auction. Our commitment to ensuring the genuineness of each whisky allows bidders to bid with confidence, knowing that they are acquiring authentic and verified collectible items.

It's important to note that rare and limited whiskies have emerged as coveted collectibles and have gained recognition as investment assets. The potential for appreciation in value over time adds an intriguing dimension to the allure of these remarkable single malts. Whether you're a passionate whisky aficionado, a discerning collector, or an astute investor, this auction provides a unique opportunity to acquire extraordinary whiskies that offer both enjoyment and the potential for long-term value appreciation.

All the Lots are Genuine-Guaranteed and Malaysian Custom Duty Paid
The Rare Casks: Unveiling Exquisite Single Malt Treasures
🗓️ 𝐎𝐧𝐥𝐢𝐧𝐞 𝐁𝐢𝐝𝐝𝐢𝐧𝐠 𝐒𝐭𝐚𝐫𝐭𝐬 线上开拍:
1-07-2023 (Sat), 12pm
👨‍⚖️ 𝐋𝐢𝐯𝐞 𝐚𝐧𝐝 𝐎𝐧-𝐬𝐢𝐭𝐞 𝐀𝐮𝐜𝐭𝐢𝐨n 现场拍卖:
29-07-2023 (Sun), 4.30pm
💻 Register now to secure your spot and gain access to bid. 𝐃𝐨𝐧'𝐭 𝐰𝐚𝐢𝐭, 𝐥𝐢𝐦𝐢𝐭𝐞𝐝 𝐬𝐩𝐨𝐭𝐬 𝐚𝐯𝐚𝐢𝐥𝐚𝐛𝐥𝐞!
Contacts
Hotline : (6)017-400 6661, (6)016-440 7740 
Tel : (6)04-283 3650, (6)03-2602 2882
Email : enquries@mnp.com.my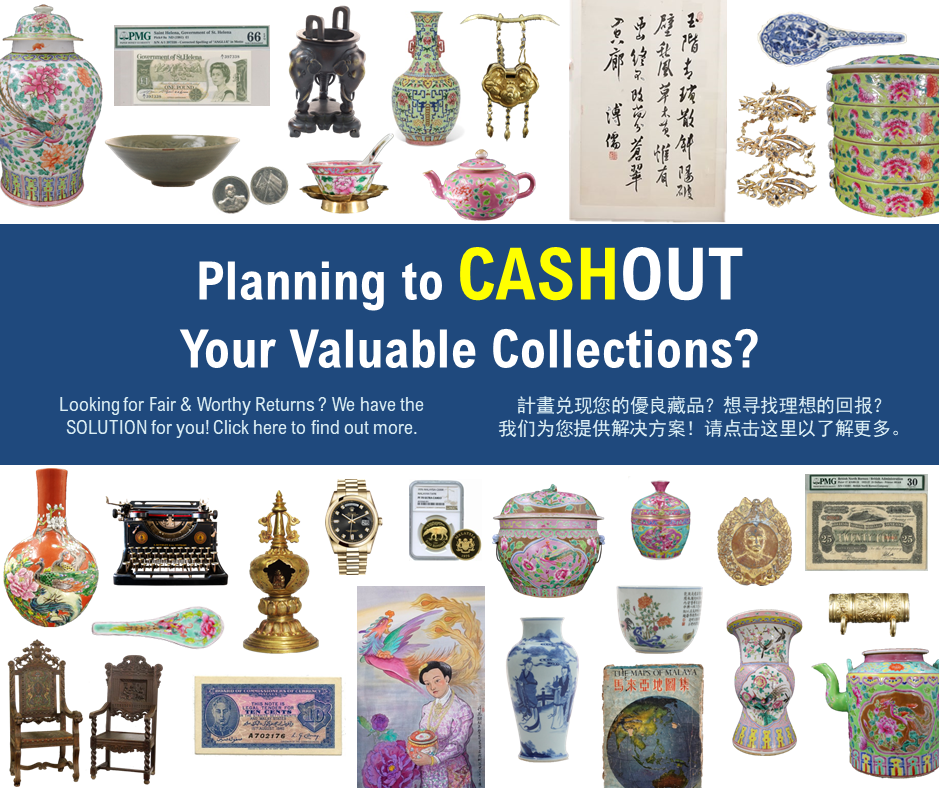 Looking to consign to one of our upcoming sales?
192A, FIRST FLOOR, JALAN JELUTONG, 
11600 PENANG.
KUALA LUMPUR
ARTCENTER
1-19 & 1-20, QUILL CITY MALL, 
JALAN SULTAN ISMAIL, 
50250 KUALA LUMPUR.
HOTLINE: +6016-440 7740 /
                +6016 407 6661