25 Feb

MORE WENT UNDER THE HAMMER IN 2018

By Nani
Below article is extracted from EdgeProp. The statistic of the number of properties put up for auction is rising (data collated by online auctions listings platform) and the value of auction properties is increasing year by year as explained in the below article. Enjoy the reading !
–start of article–
The number of properties put up for auction is rising. Data collated by online auctions listings platform
AuctionGuru.com.my showed that there was a total of 32,611 properties worth RM15.56 billion that went under the hammer in 2018, an increase of 15.4% year-on-year (y-o-y) in volume and 27.6% in total value.
AuctionGuru.com.my executive director Gary Chia has observed that the number of newly completed properties put up for auction rose last year.
"These new [foreclosure] properties were handed over to owners less than three years or five years ago, some are completed units that were sold previously under the Developer's Interest Bearing Scheme (DIBS). There were also more foreclosure properties in new developments such as in Semenyih and Ampang," he tells EdgeProp.my.
*Spike in compact-size non-landed units up for auction
*A step-by-step guide to buying auction properties
*Hunting for bargains at the auction
Introduced by property developers in 2009, DIBS allowed buyers to purchase a property with almost zero entry cost, no down payment and no bank loan, until the property is built and handed over to the buyer.
The easy homeownership scheme spurred many to jump on the property investment bandwagon. It was abolished in 2014.
Among the properties which went under the hammer last year (2018), 85.5% of them were residential properties (27,877 units worth RM10 billion), according to AuctionGuru.com.my data.
About 11% or 3,663 cases were commercial properties worth RM4 billion while there were 1,071 land plots worth RM1.5 billion, making up around 3.3% of total cases.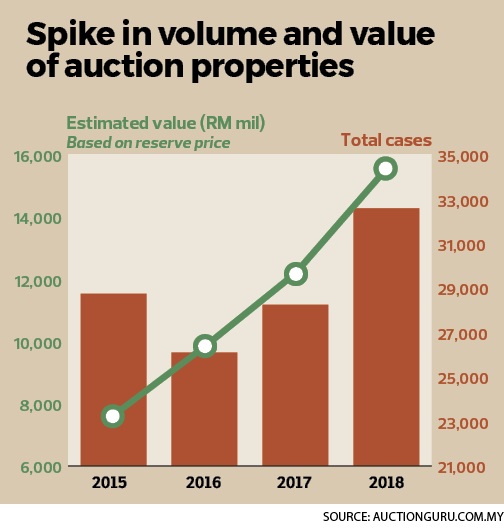 A test of holding power
According to Chia, the past two years have been a testing period for property investors as most of the units purchased during the property boom (in 2012 and 2013) are now completed and handed over.
"For those speculative investors, who themselves are wage earners struggling to make ends meet, they will find themselves stuck in this buyers' market where choices are many and varied," he notes.
What's most challenging about the current property market, Chia says, is that salary increments among wage earners have not caught up with property price growth thus hampering affordability, while banks are cutting down exposure to mortgage loans due to concerns that borrowers may have problems servicing their monthly instalments.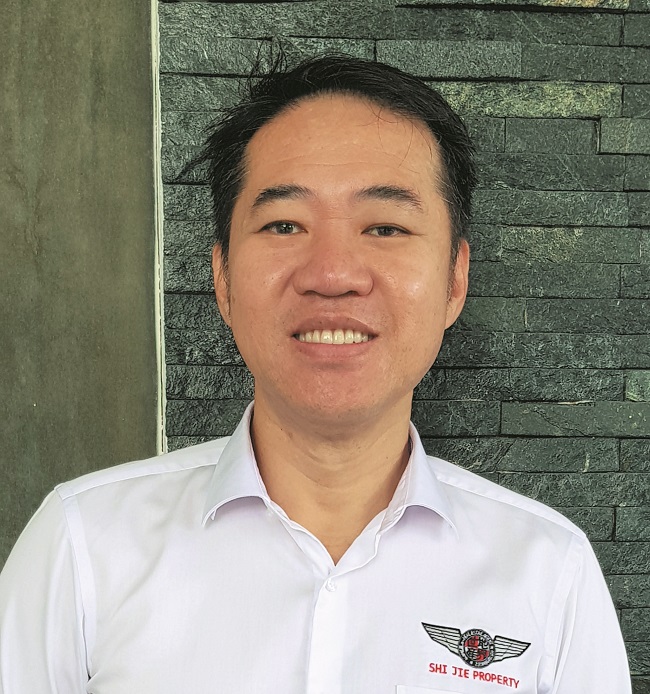 Difficulties in securing mortgage loans have also affected auction market transactions as Chia notes that a number of successful bidders have seen their 2% deposit forfeited as they could not obtain a loan.
"Most of the cancelled cases were foreclosure properties priced below RM500,000. We are cautious of the current trend where developers and the government are focusing on affordable housing below RM500,000; the problem is not the price, it's the loan servicing ability of low- and middle-income buyers," Chia reckons.
Penang
Khoo & Associates Realty business development manager Long Soo Keat has noticed that more newly completed high-end, non-landed homes went under the hammer recently, since the fourth quarter of 2018.
According to Long, the primary and secondary property markets in Penang continue to be robust due to high demand, especially on Penang Island. Houses listed on the sub-sale market normally find buyers within a relatively short time. "Only certain properties in bad shape will see no takers or be put up for auction," he says.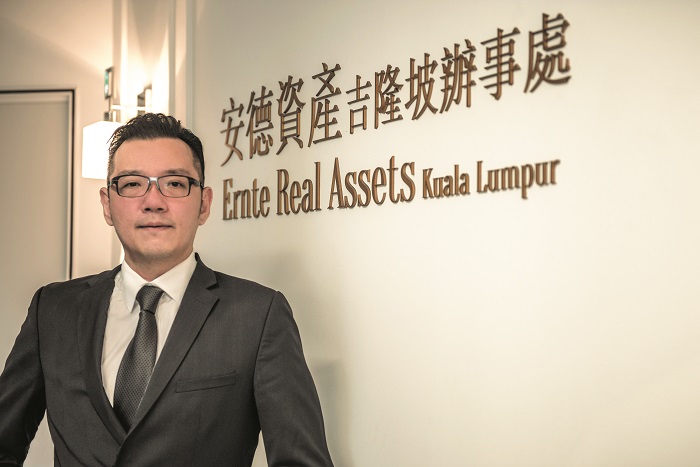 "We normally only receive one or two foreclosure cases a month, or sometimes none. A majority of the properties are either low-cost housing or properties which are in bad condition.
"However, the number of foreclosure cases have increased to around three or four a month and some of the properties are high-rise residences priced around RM600,000 and above since 4Q2018," says the auctioneer from Penang.
East Malaysia
Over in East Malaysia, Ernte Real Assets Sdn Bhd vice-president (strategy and planning) Clement Ang notes that there are no significant changes in terms of the number of foreclosure properties.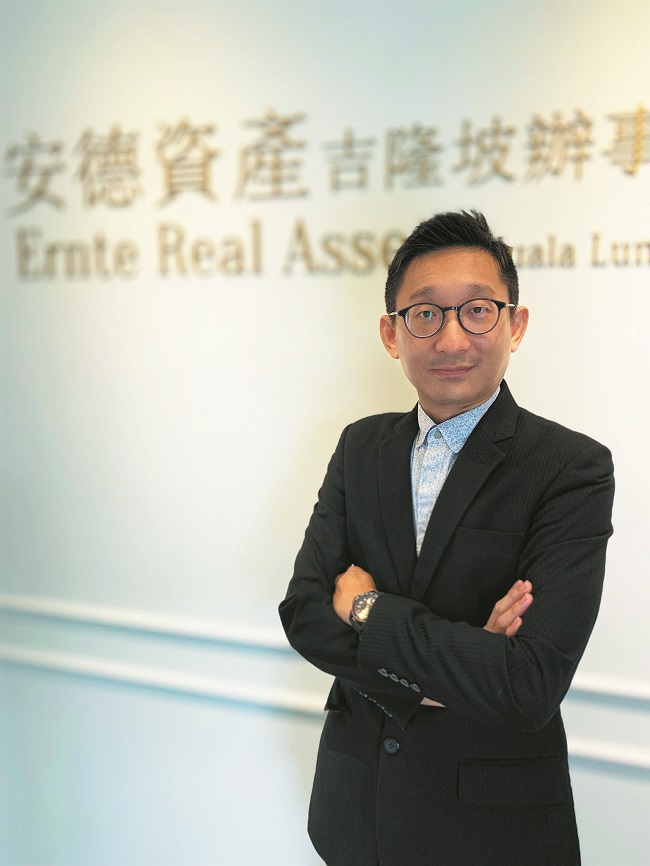 "Unlike the Klang Valley, Penang or Johor Bahru, East Malaysia seldom experiences oversupply as most property purchasers are own-stay buyers. Only a small portion of high-income earners could afford a second or third property for investment. Therefore, developers will build according to market demand," he explains.
AuctionGuru.com.my data shows East Malaysia (Sabah and Sarawak) had 2,389 properties valued at RM550 million that went under the hammer in 2018, the second lowest among the regions.
East coast
The region that has the lowest number of foreclosure properties is the east coast region — Kelantan, Terengganu and Pahang — which registered 1,206 auction cases worth RM550 million last year.
Central region tops the list
The central region which includes Selangor, Kuala Lumpur and Putrajaya has the highest number of auction cases in 2018 — a total of 17,712 properties valued at RM9.7 billion.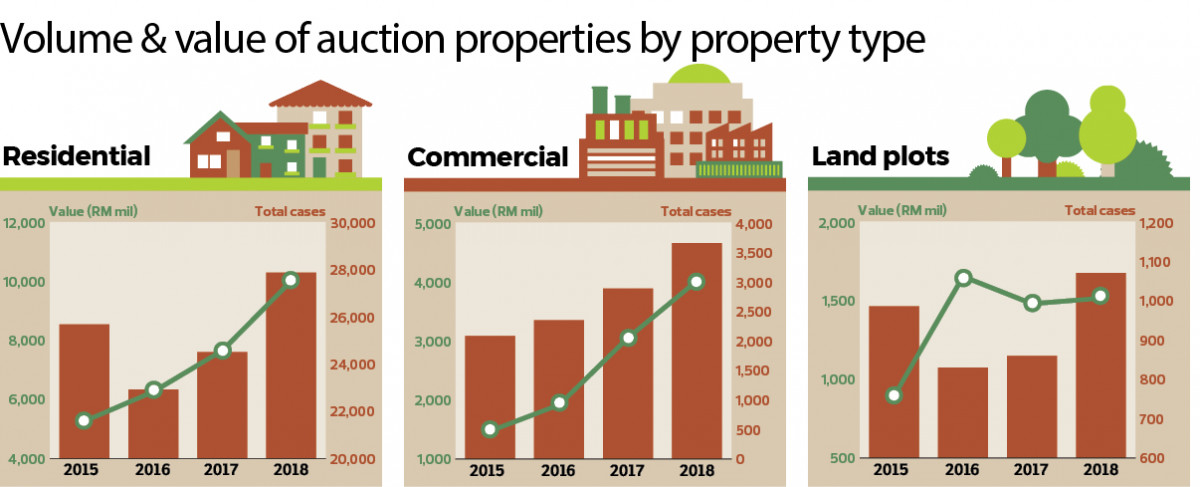 The Northern region (Perlis, Kedah, Penang and Perak) is next with 6,860 auction properties worth RM1.9 billion followed by the Southern region (Johor and Melaka) with 4,444 properties valued at RM2.3 billion.
Selangor, Kuala Lumpur, Johor and Penang have the highest number of auction properties.
Selangor saw the most properties put up for auction last year with 12,742 properties worth RM6 billion while Kuala Lumpur recorded 3,177 cases valued at RM2.8 billion.
Johor has a total of 3,719 properties worth RM2.1 billion and Penang 2,599 properties valued at RM955 million.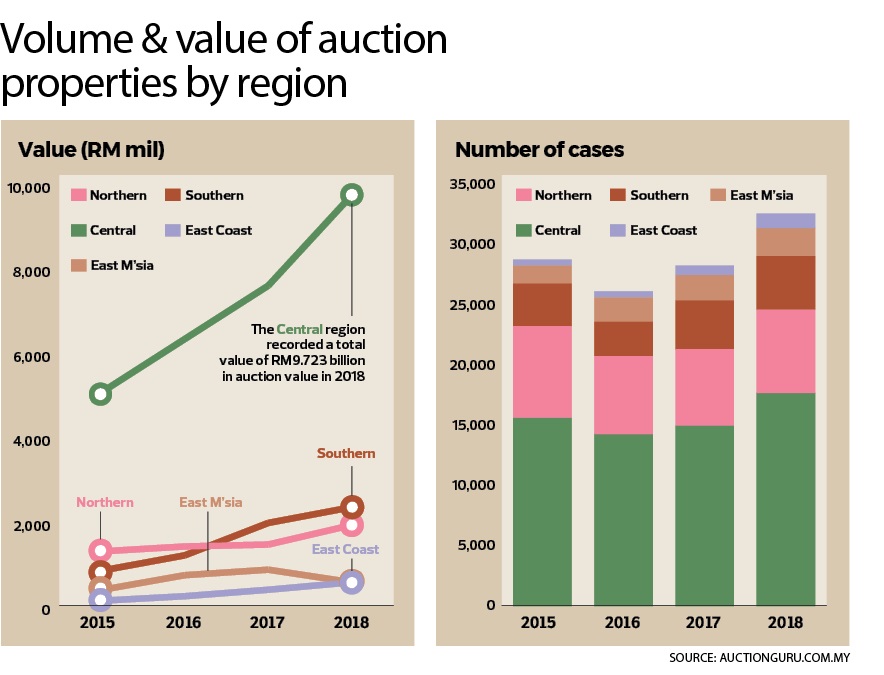 Growing interest
The auctioneers have also noticed a growing interest in auction properties based on enquiries although this has not translated into real sales.
Ernte Real Assets' Ang notes that he receives dozens of phone calls daily to check on auction listings. The majority of them are serious buyers who have done their price research and are keen to know the details of the property.
"But when it comes to bidding, there is no significant increase in the number of bidders and transactions. Perhaps, the interested buyers still see room for the prices to go lower," he opines.
According to Ang, only one or two deals are concluded for each auction session which could see an average of 20 properties going under the hammer.
"Before 2018, around 25% to 30% of the auction cases could find new buyers in each session, regardless of property type," he says.
Good deals, no takers
Chia from AuctionGuru.com.my has seen quite a number of good deals on the auction market — properties with their reserve prices at below market price but with no takers.
For instance, an auction listing on EdgeProp.my of a two-storey terraced house in Bandar Hillpark in Saujana Utama, Selangor has a reserve price of RM328,000, or around RM234.45 psf for a leasehold house with land area of 1,400 sq ft (built-up of 1,500 sq ft).
A secondary market listing on EdgeProp.my of a similar property is asking for RM430,000 or an average RM307.14 psf based on land area size. Compared with the sub-sale listing, the auction property price is 30% lower.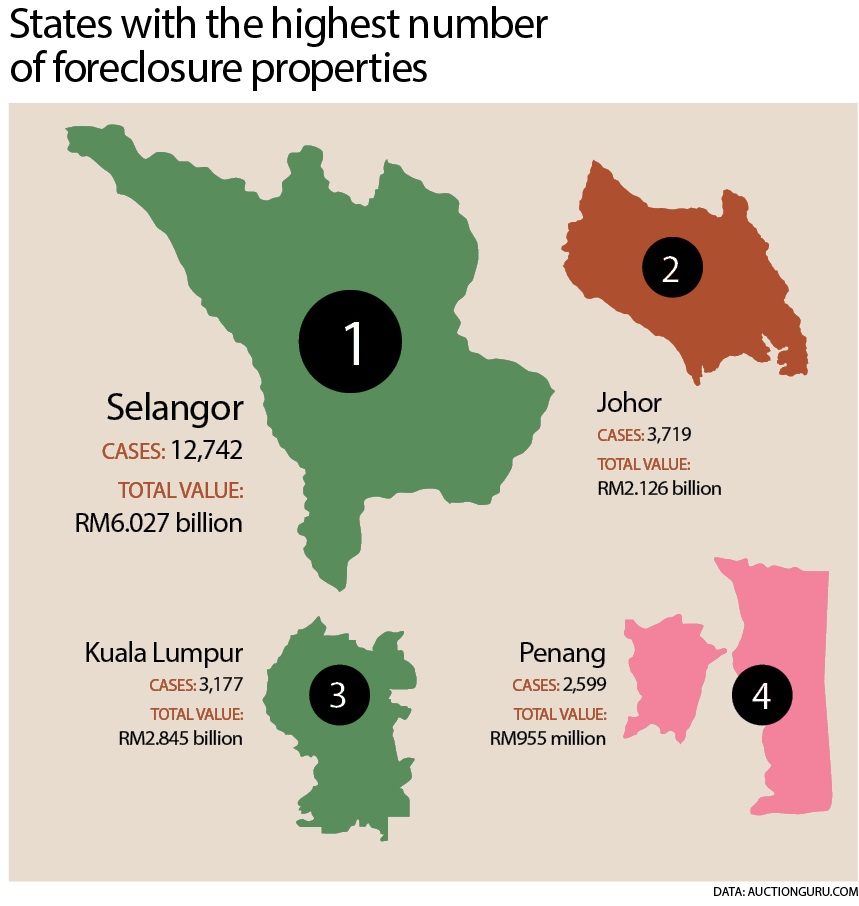 Despite the many negative perceptions over auction properties, auctioneers see good opportunities for buyers now to shop for properties in their desired location and within their budget.
However, many are reluctant to buy auction properties owing to concerns over hidden costs such as maintenance fees and utility fees owed by the previous owners, but Chia explains that in most cases, the financial institutions are willing to undertake these costs.
"However, there are also some cases where the banks do not undertake the cost. To find out, the bidders just need to check with the auctioneers, during or before they bid for the property," he says.
Chia offers another tip — let the property be auctioned a few more rounds. Every time a property is up for bid, the property reserve price will drop at least 10%. The longer you wait, the higher the chance of one getting the property at far below market rate.
However, the overall auction buying process requires a lot of research. Ang opines that for own-stay first-time homebuyers, the advantage of purchasing auction property is that it is already built and one could get to know the neighbourhood before making a decision.
This story first appeared in the EdgeProp.my pullout on Feb 22, 2019. You can access back issues here.
–end of article–
( Source: https://www.edgeprop.my/content/1480406/more-went-under-hammer-2018 )