16 Mar

Fine Banknotes & Coins March Special

我们知道您近期可能需要过滤太多拍品而感到疲累! 现在我们为您带来少而精的必收藏钱币供您进场。 英皇乔治六世首冠号、日据二战时期的错体钞票、马来亚战争连体债券和马来西亚建国 50 周年纪念币等等均是今年 3 月拍卖特场的一些惊喜。还有更多!立即探索!  

We realize that you may be too sick recently for filtering too many items! Now we bring you less but quality must-collect numismatic for your selection. King George VI First Prefix, Japanese Occupation WWII Error Banknotes, FMS War Bond Coupon and 50th Anniversary of the Formation of Malaysia Commemorative Proof Coins are some surprises that can be found in this March Special Auction. Explore NOW!

Special Highlights~
👍 6 Million Serial Number : Lot 48
👍 Proof Coins (Malaysia) : Lot 3, 4, 5, 6, 7, 8, 11, 12, 13, 14
👍 Proof Coins (Foreign) : Lot 16, 17, 20, 21, 22, 23, 24, 25, 26, 27, 29, 30, 31, 33, 34, 35
👍 Solid Numbers : Lot 58 to 62
👍 First Prefix : Lot 36 to 42, 107 to 110
👍 Commemorative : Lot 23 to 26, 28
👍 Error Banknotes : Lot 83 to 105 (私信我们获得更多照片 pm us to get more detail images)
👍 Ascending Ladder Serial Number : Lot 49
👍 War Bond Loan Coupon : Lot 181 to 185
👍 Stack / Bundle : Lot 169 to 180
👍 Uncut : Lot 106 to 113
👍 Replacement : Lot 63 to 82, 103 to 104, 175
Fine Banknotes & Coins March Special
精致钱币与钞票三月特场
Timed2Live Auction 线上拍卖
Auction Date & Time  拍卖时间:
19 March 2022 (Sat), 11:00am
Online Bidding 开拍时间:
4 March 2022 (Fri), 12:00pm
Preview 预展:
MNP BizCenter, Penang (by appointment only)
Address: 192A, First Floor, Jalan Jelutong, 11600 Penang.
For enquiries, please contact 询问请拨打以下热线:
Hotline 热线: +6017-400 6661 / +6016-440 7740
Email 电邮: enquiries@mnp.com.my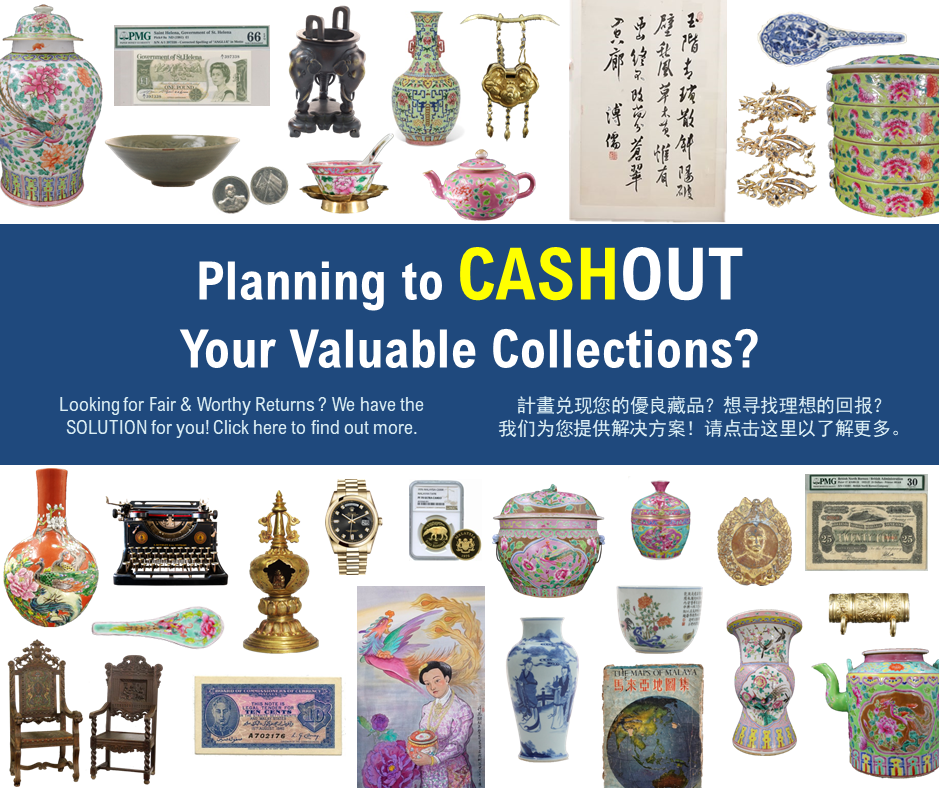 Looking to consign to one of our upcoming sales?
192A, FIRST FLOOR, JALAN JELUTONG, 
11600 PENANG.
K
KUALA LUMPUR
1-19 & 1-20, QUILL CITY MALL,
JALAN SULTAN ISMAIL, 50250 KUALA LUMPUR.